Weekends in the Square: Chicago Artists Month, Local Music, Farmers Market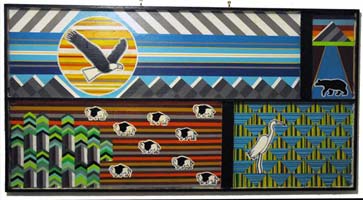 Michael Bolsinga
Join LIP at the Opening Reception Event for "Unfinished - Show us what you're made of"
Friday, October 8
(Exhibit runs until Nov. 6)
New Wave Coffee
6 - 9 PM
2557 N. Milwaukee
Plenty to see here! Start your weekend off right by enjoying the works of talented local artists.
"Unfinished"
showcases the unique process of creation through finished as well as unfinished pieces of art. A "must see" for art enthusiasts!
Selected as one of twelve programs featured by LIP (Life in Progress) being highlighted during Chicago Artists Month (October)
On Display Oct. 8 – Nov. 6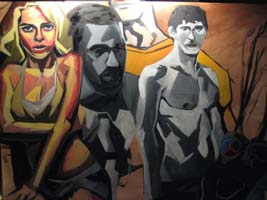 Steven Barrett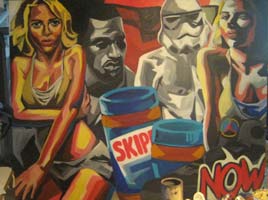 Steven Barrett
On Saturday, Unwind at Cafe Mustache
Saturday, October 16 at 7:30 p.m.
Cafe Mustache
2313 N. Milwaukee Ave.
Grab a stool, sip some hot tea and unwind as these three gifted guitarists perform solo acoustic sets that will blow your mind. Each artist presents their creative arrangements from a different perspective. Cafe Mustache presents live music every weekend, go to their
website
for more information, schedules, specials, and more!
Pick up a pumpkin [or two, or three] to carve up before Halloween and get the apples FRESH for the seasonal caramel apples you should definitely make this year!